The Leather Trench
Elevate your style with our Leather trench Coats. Meticulously designed for comfort and versatility, each coat is a blend of timeless charm and modern flair. Available in a range of captivating colours, these coats redefine elegance for any occasion.
Shop
The Kimono, a traditional Japanese garment
Experience the fusion of cultures and craftsmanship with our latest creation – a leather jacket inspired by the elegance of the Japanese kimono. Paying homage to tradition while embracing modernity, this jacket captures the essence of both worlds.
Available in a range of captivating colors, our leather kimono-inspired jackets empower you to express your individual style effortlessly. Explore a collection that celebrates heritage, art, and innovation. Unveil the story of centuries within the threads of your attire.
The Journey of a Leather Kimono-Inspired Jacket
READ OUR BLOG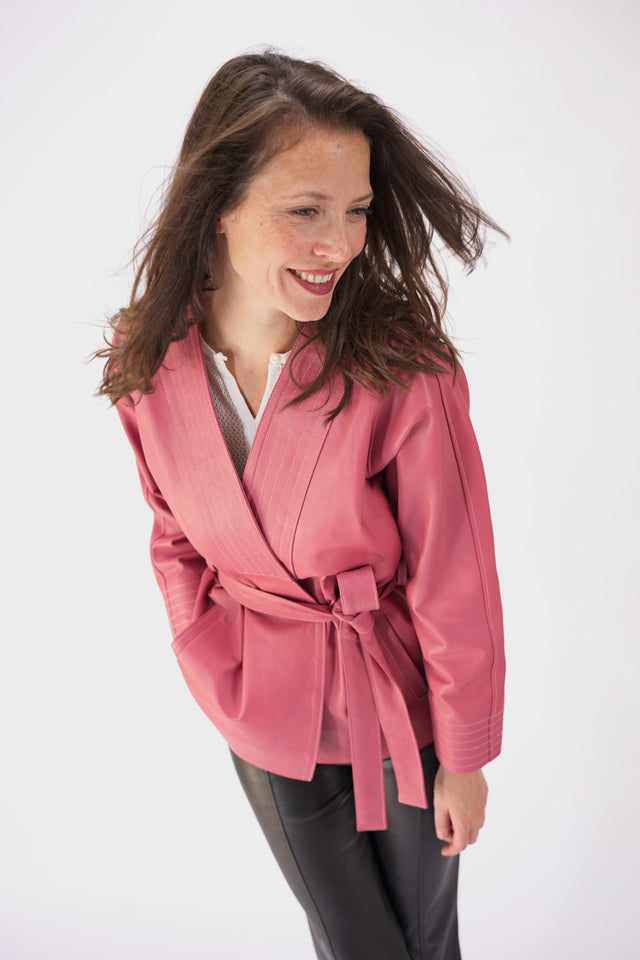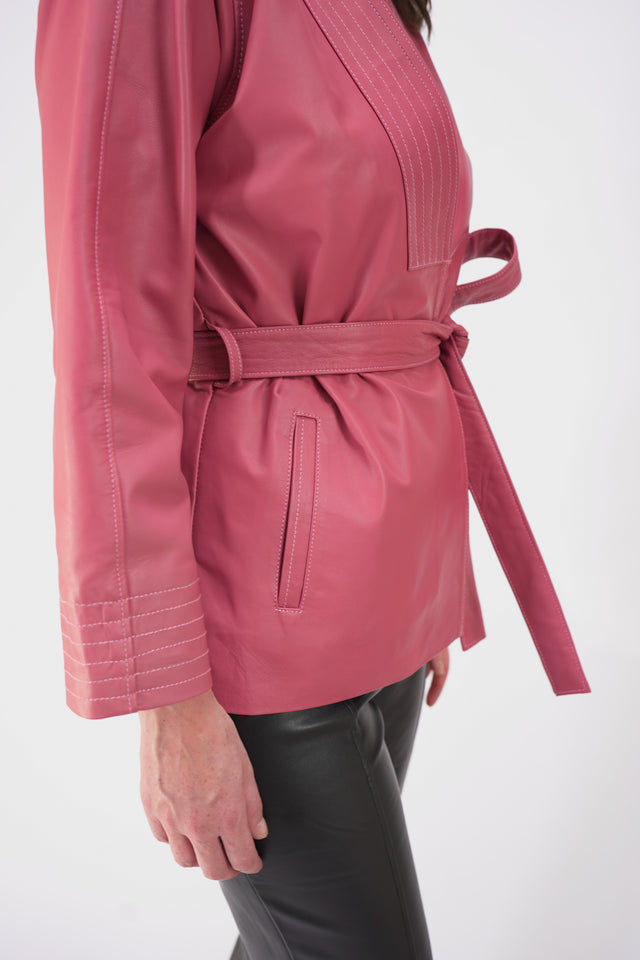 Say hello to our Pink Leather Kimono – a playful twist on timeless style! Whether you're strolling through a music festival or adding flair to a casual brunch, this piece adds a pop of color and a dash of cool. Embrace the vibe of tradition-meets-modern in a look that's as unique as you are. Ready to turn heads? Slip into our Pink Leather Kimono and let the good times roll!
Visit product page
Discover elegance redefined with our Black Leather Kimono. Time-honored tradition meets modern flair in this sleek, luxurious piece. Make a statement that transcends time and trends.
Being unique is awesome
At Lea&Jack, we're passionate about crafting leather jackets that reflect your individuality and style. Drawing inspiration from our Instagram page, you have the freedom to design your very own masterpiece. But that's not all – if you're looking for fresh ideas, our creative team is here to help you conceptualize the jacket of your dreams. We take pride in going the extra mile, offering personalization options such as intricate painting to truly make your jacket one-of-a-kind. Get in touch with us by filling our contact form. Discover the perfect blend of quality craftsmanship and self-expression with Lea&Jack. Your imagination is the only limit.
For more information, read our FAQ
Testimonials
Share your client's stories
"I got the opportunity to order from their website. First time was by curiosity. Second time was convinced by the high quality of the product and mostly the infinite possibilities of customization (you can just ask for anything). The leather is really great and I recommend the most coloured ones because they just look amazing! The service after sale is great and they reply fast. I already got two leather jackets from these guys and I think it's only the beginning!"
Mat Hias

Customer
"The quality of the leather and the details like pockets, zippers, buttons is great. Lea&Jack are friendly and super present with advice and keep you updated during the entire process of customisation till you receive your Jacket. I already ordered 3 leather jackets with them and every time I am amazed about how well my design matches the jacket and how good the jacket fits. Keep up the good work!"
Nathalie Bruxelles

Customer